EVS Volunteers in Armenia
So within the long period of absence, I have been to Tbilisi with Artak, president of CSI, and we returned with two EVS volunteers we will be hosting, Fouad (France) and Julius (Lithuania).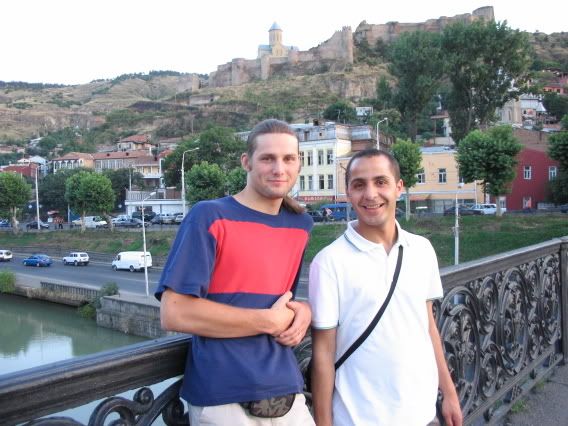 They will be here for 9 months and volunteering in the Civil Society Network program. At first they will be living in Yerevan and after they get a few Armenian language lessons, get over the initial "culture shock" and absorb Armenian culture, its history and contemporary situation – CSI will be locating them in the regions. So in most likelihood they will be living in Berd, Dilijan or one of these communities in the Tavush and Gegharkunik marzes, which are the areas we are working in within the Civil Society Network program. And I actually think this will be the first time EVS volunteers will actually be living in the regions…
Last year around this time, Marieke and Sanne had come to Armenia as EVS volunteers from the Netherlands. I believe they sincerely felt welcomed in Armenia by BEM NGO as well as the Armenian people. Sanne returned to her home in Utrecht and
started a blog
in which she was recording some thoughts and ideas about her experiences. It seems as though she is a bit busy with life and her job so I hope for all the best. Wishing all the best to Marieke as well.
So I will have to ask Fouad and Julius to write a few words about themselves. Right now, they are off to Berd for a few days and then who knows after that... My hope is that Fouad and Julius will also gain just as many invaluable experiences in Armenia as Marieke and Sanne did.