16 years after the collapse of the Soviet Union…
and in Armenia, remnants of the Soviet Union still remain.
These pictures are from the School at Verin Karmir Aghbiur Kyugh aka "Upper Red Well Village". Verin Karmir is a village just outside of the city of Berd in Tavush marz.
a map of the Soviet Union on the floor of the school
Ironically it is falling apart…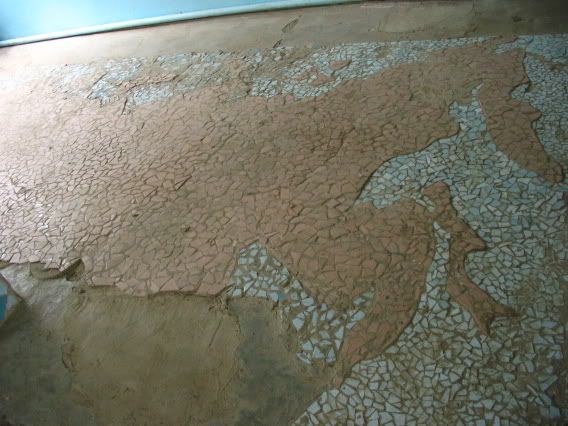 "pionirakan oreruh"